A Feel Good Event Round Up
---
I had a fruit cup for breakfast. I haven't drank alcohol in 18 days (not in a dependency-back-pat kind of way; I'm doing Dry January). And, I'm not the only one.
January is a time to focus on your health, because the alternative is focusing on how dark it is when you wake up.
In that spirit, we work with some pioneers in the health world, whose work we wanted to show you:
Initially I thought that this was going to be people drawing Deadpool for charity, but I was mislead.
Image: Comedy Store Manchester
This event, supporting multiple bodies working to support those whose lives are affected by cancer, will showcase 6 comic stand up acts with all proceeds going to the three chosen charities.
Ticket price is dependent upon how much those buying them wish to donate, and they're available here.
Please be generous.
Date: February 28th, 2018
The Royal Marsden has been around since 1851 and, as such, was the world's first hospital dedicated to cancer diagnosis, treatment, research, and education.
Image: Royal Marsden Hospital
Through informative events such as this, they shed light on the complex issues pertaining to cancer.
This particular evening will entail colourful diagrams, clear explanations and information on what drives ovarian cancer.
Tickets are on sale now for delegates.
Date: June 26th, 2018
Hosted by we.CONECT, MES Asia is a two day conference focusing on, well, MES.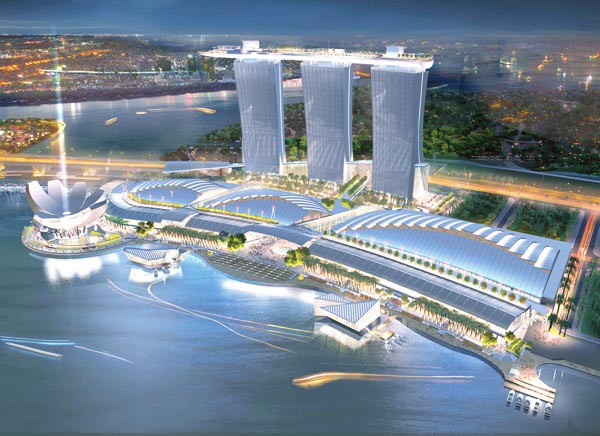 Image: Marina Bay Sands Conference Centre
The organisers describe the event as "an international knowledge exchange platform" and boast global players as well as local hidden champions of the pharmaceutical industry among their speakers and attendees.
Tickets are on sale now.
Dates: July 15th-17th, 2018.
Tito is proud to showcase events like this each week. For more, you can subscribe: