Event Management Tools I Loved (and Hated) During Admission
---
I work at a company that likes to try new tools. Tools that promise to make your job easier.
I've worked in the tech industry for well over a decade now. During that time I've tried a lot of event and marketing software and services. I always tend to revert to pen and paper because it works for me. If that makes me a luddite then you better hide your iPhone because you're liable to see me coming at it with a hammer. For Admission I agreed to try some new and older services for our event management tools. Here's what I made of them in order of most to least helpful:
"A world beyond banking – a secure, mobile-based current account that allows you to hold, exchange and transfer without fees in 25 different currencies."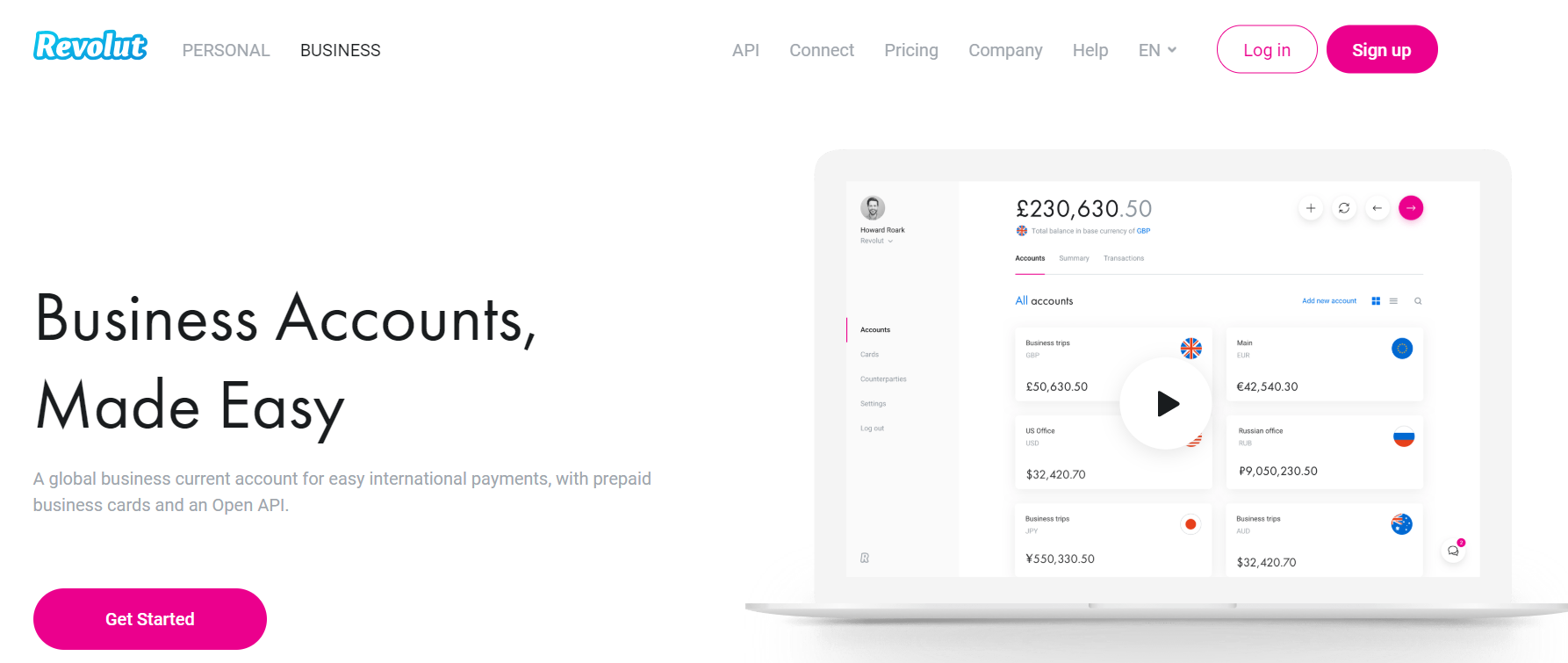 I really like Revolut. The platform is really straight forward. I could pay people effortlessly in the US. I can see the list of transactions very clearly too.
I'm going to go a bit off topic here, but what I found very difficult about doing an event in the US is how poor their financial practices are. I had one (particularly condescending) vendor refuse to include his company's billing details on his invoice. He then said if I would not write my card details on a PDF and scan it back to him then the booking would be gone.
He was worried about fraud… but not worried about my security. The US (on the whole) just seems so behind the times when it comes to best financial practices. Chip and pin is bizarre to them. But I accept that that is their culture.
Get access to files anywhere through secure cloud storage and file backup for your photos, videos, files and more with Google Drive.
I like using Google Drive. I use it a lot in this job for writing and planning, so it's very familiar to me. For event planning there is the risk that it can become a convoluted mess, that's why I like to use it to plan out all the stages and then glean the tasks that I can assign from it.  
Rideshare with Lyft. Lyft is your friend with a car, whenever you need one.
Lyft allows you to create a voucher code for your event but the attendee has to be within a certain radius of the venue to avail of it, which wasn't as helpful as it could have been because hotels were several miles from the venue. But if that doesn't hinder your event, it's a great option.
I used their concierge service instead. It was a disaster for collecting speakers from the airport as they all got in earlier than the scheduled pick-up time. That isn't their fault, as the drivers always turned up, but in future I'd just let the attendees arrange their own transport and invoice us later.
It also would not pick up anyone that had an international number which affected several attendees. However, it was great for the pick-up of US attendees from their hotel the next day as the time was fixed.
For years, your team has been split across spreadsheets, docs and apps. It's time to bring us back together.
I was a Coda fangirl in the early days but my use of it faded… I think you're picking up on a theme here. I will say, from a sales generation point of view, it's great. When we did our mailshot and email outreach to drum up attendee numbers it was very easy to navigate who we were contacting and to record results.
I had a great onboarding with Evan which resulted in me putting an event management plan together on it, but the issue was not everyone on the team was on board which made my job fragmented and harder, so I just left it.
Basecamp ?
The Easiest & Most Complete Project Management Tool Today.
Everyone at Tito uses this tool regularly to share what we have been working on so it was familiar. As mentioned before, some people weren't feeling Coda which resulted in them designing and putting an event management plan in Basecamp and assigning tasks to people.
It worked better than Coda but that was mainly because everyone uses it. I predicted that there would be drop off in it's use; sending people a load of to-dos for the next few weeks is very off-putting when it's not balanced with an in-person meeting beforehand. I'm a fan of short meetings that focus on weekly goals, it was something I did with previous reports (in other roles). I'd end the meeting with a to-do list we both agreed on, and that always worked for me.
Slack is where work flows. It's where the people you need, the information you share, and the tools you use come together to get things done.
A member of our team set up a Slack channel for the event but it was never used. We did have an Admission channel on our internal Slack workplace, however. I think Slack is great when you have a question and tag the person that you want the answer from. Where it's not so great is when things go off topic meaning you then need to search through conversations to see if you can find the answer to what you were looking for.
A beautiful all-in-one planning tool for all your events. Work together with your team and external partners.
I stayed with Tame for a few weeks but my interest petered out. I attribute this to having too many tools to manage in tandem.
It's definitely a useful service for event planners as they have thought of all aspects of the planning process such as assigning speakers to sessions, to-do tasks, and managing exhibitors and suppliers.
Everything is easy to find but I am not a big fan of the design; it feels too twee, for lack of a better word. It is, however, a compelling service that I would give another shot.
Book a Blacklane limousine around the world and look forward to reliable service and affordable prices.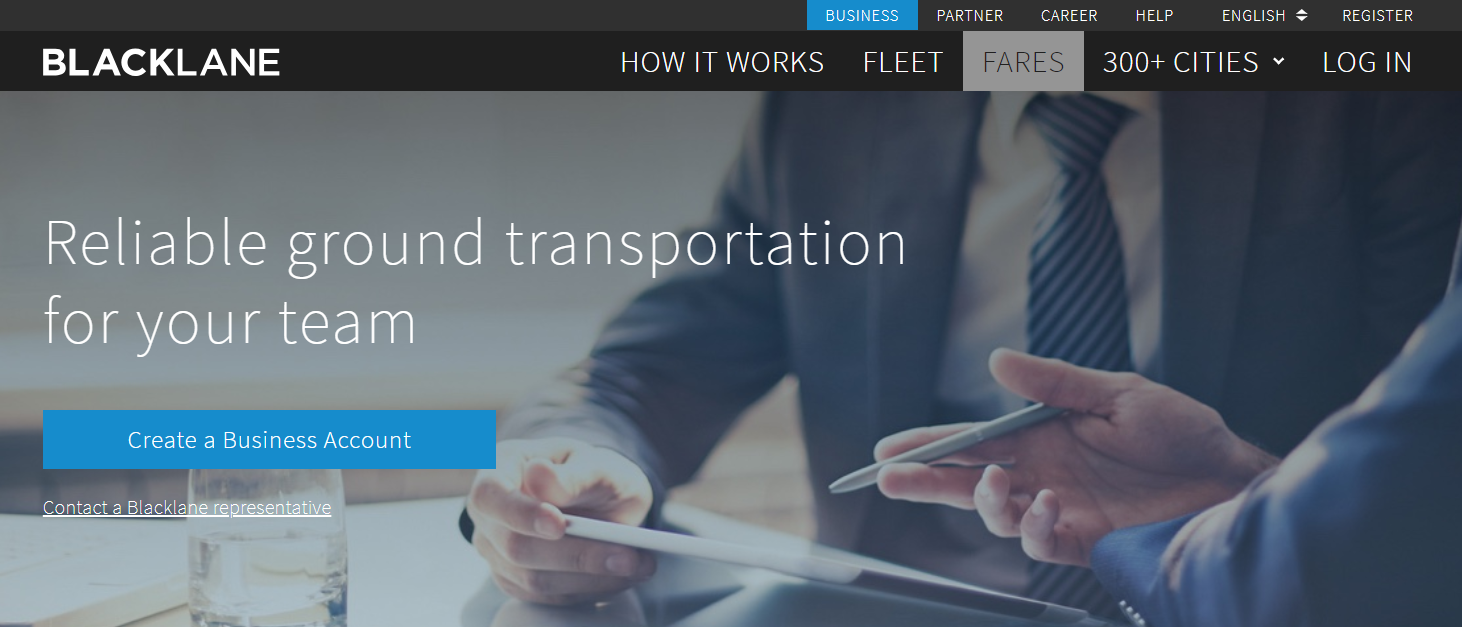 I mentioned in the Lyft review that it doesn't work for international numbers, but Blacklane does. This is a higher end service (with higher prices) so I expected a flawless experience. We had the attendees collected from their hotel and brought to a secret breakfast location, but all of a sudden I was getting inundated with messages from colleagues saying that a certain group of attendees had been waiting 30-40 mins to be collected, and no sign of their lift. Meanwhile, I'm at the venue trying to brief the videographer…
After many emails and calls it turned out the driver just canceled the ride and that it was too difficult to find a replacement. That's not something you expect to hear from a premium service. I ended up using a colleague's US number and arranging a Lyft pick up that way, but it was less than ideal and unnecessary stress.
We used them one more time to ferry some attendees back to the airport and they raved about the service, so I'm willing to see past that transgression this one time.
Book, Manage and Report All Business Travel in One Place.
It's a beautiful platform, but I ended up pulling my hair out with this service. It's great to be able to see all the speakers' travel arrangements in one place but a big word of warning: for the majority of flights you can't change the flight after you book it which was a nightmare as people's plans can change. With Expedia it's really easy to change a date on a flight. I've even done a change on the day of a flight, but not with TravelPerk.
Some people had specific dietary requirements for the flight, and you're supposed to add that request in, but on this particular occasion the TravelPerk rep said they "could not get hold of the airline" so that was it as far as they were concerned.
If I had to use it again (and I really don't want to) I'd get everyone to book their own flights, as many of them said they never received a confirmation which made me look unprofessional.
Simple, powerful, event software—just add people.
I haven't listed Tito last because it's the worst! It just would have been too biased of me to list it at the top. I'll admit, I didn't set the event up. The event page set-up was taken care of by the people who built it, Doc and Paul. They used this as an opportunity to test out a few new features we were due to release at Admission that were still in beta.
Going Forward
I like to keep things simple, but at one point I was balancing several services and I wasn't wholly committed to any. I used to have a great mentor who guided me when I graduated to managing people. He saw huge value in constructive one on ones. Overall, I still would be a proponent of short, focused meetings with a clear set of to-dos lined out.
I would extend that to short calls with the speakers too. I think some tools can hinder what could be a achieved with a quick chat. Technology is not supposed to slow things down. If I was to do it all again I would insist that we stick with one service and centralise all event activity in conjunction with regular in-person updates.