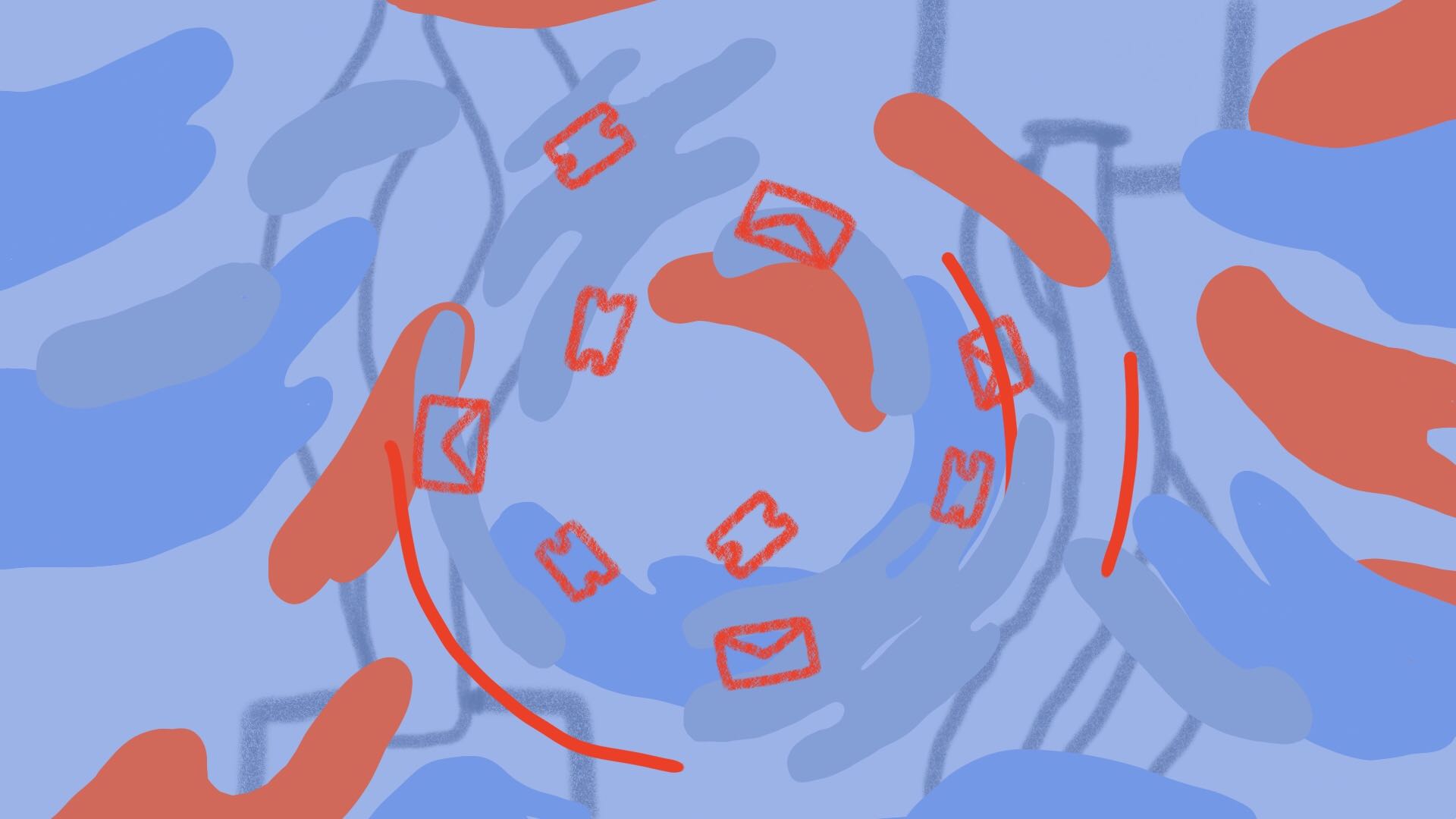 7 AI Conferences That Should Be On Your Radar
---
Before we get into the AI conferences, it's worth having a think about what AI means to us. Artificial intelligence has spent a long time as something that's elicited fear in people. From HAL in 2001: A Space Odessey, to anything Isaac Asimov ever wrote, to the Matrix, if pop culture is anything to go by, AI has already doomed us all.
That impression could lead you to believe that, aside from highbrow scientists locked in labs, and screenwriters locked in their own imaginations, there're very few who engage with the world of AI in a non-dystopian way. Which couldn't be further from the truth.
AI conferences have been steadily growing in popularity over recent years as those who are passionate about its applications realise more and more the potential AI holds for progress, growth, and good. Those conferences are where the AI community gathers to discuss breakthroughs, projections, use cases and more.
Today, we'll take a look at seven of the top options among those to attend in the coming months.
World Summit AI is a mainstay on the calendars of those in the AI space, and for good reason. One of the particular draws to this conference is the fact that it brings together all stakeholders in the world of AI. The attendees range from students of AI to big tech, start-ups, and investors.
Forbes and Accenture both praise the conference on its homepage as the leading event in AI worldwide. Boasting over 6,000 attendees, 200 speakers, and a crowd made up of delegates from 160 countries, it's easy to see why.
If you can't make it to this edition in the Netherlands, World Summit AI will be coming to Canada in 2020. Full details for that event are available here.
Dates: October 9th & 10th, 2019.
Location: Zaandam, The Netherlands.
Describing itself as where data science meets real-life business cases, the Big Data and AI Summit Singapore is another of the most important AI conferences to add to your calendar.
The key topics set to be discussed at the summit are:
Data management & strategy
Start-up incubators
Machine learning and
AI applications in FinTech, healthcare & gaming.
From that we can glean that there's going to be a session for attendees of every industry throughout the two-day conference.
Hosted by ForwardLeading, the conference will welcome speakers from Dolby, Pinterest, Spotify and Indeed, among other key influential professionals in the field of AI.
The organisers are also putting an emphasis on structured networking and a strict vendor:industry ratio to ensure that attendees can get the most enlightening experience possible.
Tickets: Early birds start at $699.
Dates: September 11th & 12th, 2019.
Location: Marina Bay Sands, Singapore
If you're looking for something a little more specific, Innovation Enterprise has just the ticket (no pun intended).
The AI in Banking and Finance Conference they'll be hosting in New York is aimed at professionals in finance who want to showcase their AI prowess, or learn more about how they can apply others' expertise to their businesses.
Previous speakers have included delegates from the likes of Morgan Stanley, Deutsche Bank, and JP Morgan Chase, and the line up this year is due to be as jam-packed with leading names in the financial sector.
Tickets: Available now, with prices starting at $1,050
Dates: December 12th & 13th, 2019.
Location: New York, USA.
2020 might seem like an age away right now, but in the context of conferences, the timeline will shrink a lot faster than you think.
Auto.ai will take place in Q1 2020. This is one of those AI conferences, again, that focuses on particular players with particular challenges in AI. This time, that means cognitive vehicles.
A lot of different aspects of AI come into play in that space. Namely, as you'll see on the event page, deep driving, computer vision, sensor function, and perception are all focus areas professionals in this arena are set to discuss.
As well as highly targeted discussions on these topics and more, the hosts have endeavoured to make the experience as interactive and informative as possible. As such, they've added icebreaking sessions, pitch deck opportunities, Challenge Your Peer sessions and more, meaning attendees can expect a highly engaging, comprehensive conference.
Tickets: On sale now, starting at $895.
Dates: March 16th – 17th, 2020.
Location: San Francisco, USA.
For something a little different, we've included the European DatSci and AI awards on this list. While not technically a conference, this event celebrates the greatest minds in AI in Europe and also provides an opportunity to network and enjoy an evening highlighting progress in the field among your peers.
Taking place in Dublin, Ireland, this event's adopted a pay-it-forward approach. That means that the proceeds from table and individual tickets will go directly to a fund set up to enable future AI and DatSci specialists to undertake their Masters studies in the field.
Tickets: Available here.
Date: September 5th, 2019.
Location: Dublin, Ireland.
This AI conference forms part of a worldwide tour the organisers have orchestrated to explore AI hardware's applications and future.
With ten core issues to be discussed on the agenda, it's easy to see if this conference will be a fit for you from the second you land on the website.
If scaleable AI stacks, AI chip design, eliminating scalability bottlenecks, or the role of AI accelerators are of interest, you're in for a treat. Across the two days of the conference, attendees can explore groundbreaking keynotes, breakouts and panel discussions on these topics, and much more.
Tickets: Available now across four different tiers.
Dates: October 16th & 17th, 2019.
Location: Boston, USA.
The last of the AI conferences on our list is one that's truly hot off the presses. Shift AI is the brainchild of the team that brought Shift Money and Shift Dev to light. Having done so for over eight years, the team have gone from strength to strength in curating excellent experiences for their attendees.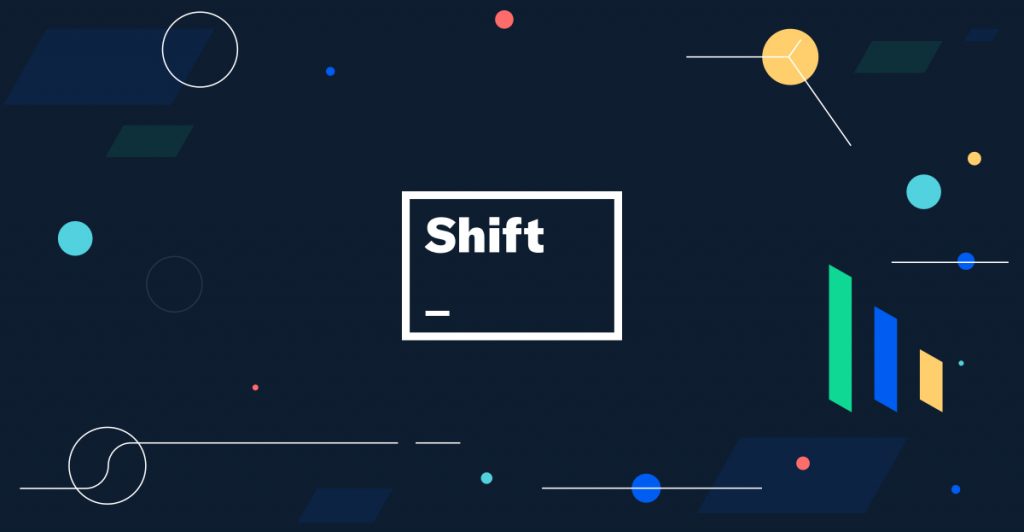 The catch with being able to explore their newest endeavour is that, at the moment, details are still being finalised. However, with that comes a great opportunity for early adopters as their Blind Bird price is certainly worth the gamble, with tickets available for just €200.
We'll update this listing as details emerge, and look forward to seeing what comes next. In the mean time, we recommend keeping an eye on the Shift Conf site.
Tickets: Blind Birds are available here.
Dates: March 30th & 31st, 2019.
Location: TBD.
Hopefully these options have satiated your appetite for all things AI for the moment. If you're still on the hunt for additional conference options, we have some more recommendations outlined at your fingertips: