11 Events for Software Engineers in 2020
---
2020 is just around the corner. As such, we wanted to provide a last few event round-ups to give you the heads up on what's on offer and where you might be able to snag some Early Bird offers. This week, we're specifically looking into events for software engineers.
ScaleConf Colombia describes itself as an agnostic event for programming languages. The main focuses of the event that bring its attendees together are scalability (as you might guess from the title), distributed systems, machine learning, security, and DevOps.
This two-day conference has a thriving community and is one of the mainstays on the calendar of events for software engineers in South America. Further details about the line-up and talks will be available on their website closer to the date.
Dates: May 14th – 16th, 2020.
Location: Antioquia, Colombia
Tickets: Early birds are available now for $85.
People select the conferences they want to attend for different reasons. The draw might be a speaker, it might be a particular topic, or it might be the location, which is one of the many appeals of this event for software engineers. Set in Mallorca, this conference boasts, sun, fun and an unconference format that the organisers hail as a nice break from the traditional pressures of a regular conference format.
Since this event won't be taking place until September of 2020, details aren't fully available right now, but you can check back here closer to the time to get a more in-depth rundown of what to expect.
Dates: September 4th – 6th, 2020.
Location: Palma de Mallorca.
Tickets: Early birds are available now for €133.70.
Whenever an event gets to its ten year, it's safe to say that they're providing something special to keep their community coming back. Indie Web Camp Summit is one such conference. This event one for software engineers working in UX who are working independently as well as web creators of all kinds.
The members of the community that are coming together here are set to share ideas, create, and improve their personal websites. Among demos, discussions, and workshops around project goals, attendees can enjoy an atmosphere of creativity and inspiration to help them achieve their professional aims in 2020.
Dates: June 26th & 27th, 2020.
Location: Portland, Oregon.
Tickets: Tickets are available now, on a donation basis. Remote participation is also available.
Settled in the beautiful region of Linz, Austria, developers can enjoy all they'll learn and the company of everyone they'll meet in a European Capital of Culture.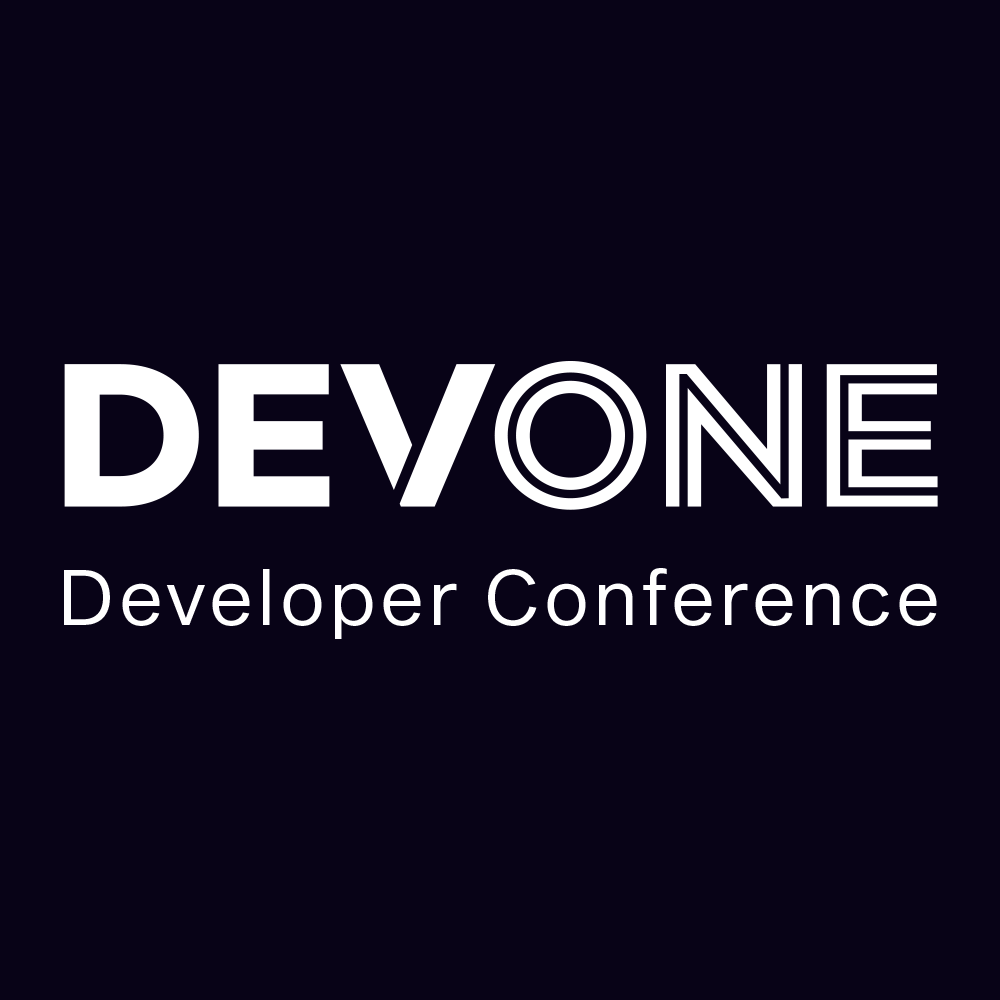 The team behind DevOne Linz are expecting some 800 attendees in 2020, but it's worth jumping on tickets as early as you can as it's expected to sell out well before the full day conference.
Dates: April 22nd & 23rd, 2020.
Location: Linz, Austria.
Tickets: Early Birds are available now for €159.
2020 will see the seventh edition of SmashingConf in New York City. The organisers are expecting over 400 attendees and 13 speakers over the course of the two days. As this event is a single-track conference, those who choose to join in will get to see absolutely everything on offer.
This event is world-renowned for being one of the best options for UX designers on offer. Combining workshops with eyes-front talks and plenty in between, it's worth getting in on tickets early as they're sure to sell out.
Dates: October 18th – 22nd, 2020.
Location: New York, USA.
Tickets: Super Early Birds are available now and guarantee some incredible savings.
While this is only the second edition of Open Core Summit, it's growing into one of the most exciting events for software engineers in Europe. Focusing on open source software, the conference is broken into two parts across two days.
The first day will focus on keynotes and fireside chats to provide the audience with new ideas and in-depth presentations about concepts to drive them forward in 2020. Day two will feature breakout sessions to help the attendees understand pragmatic learnings from engineering leaders.
Date: April 2nd & 3rd, 2020.
Location: Paris, France.
Tickets: They're free! And available now.
SODU stands for Scottish Open Data Unconference. The inaugural edition of this event will take place in 2020, and it's one to get excited about. One simple indication of this is the fact that the first two batches of tickets have already sold out.
The event will follow an open-space format where participants create the agenda. The team organising this event for software engineers encourage those attending to create an interactive aspect to their proposed sessions as they make things a lot more engaging. If you've got an idea and want to get involved, simply read on for ticket details.
Date: March 14th & 15th, 2020.
Location: Aberdeen, UK.
Tickets: As we mentioned, the first couple of sets of tickets are sold out, but if you keep a keen eye here, you might get lucky with one of their next releases.
BOB is an event for software engineers who are interested in technologies beyond the norm. On their site, the organisers say that the aim of the conference is for their attendees to leave the conference with the immediate ability to implement the new ideas they learn there.
The keynote will be provided by Heather Miller, an assistant professor at Carnegie Mellon university. The rest of the speakers have yet to be announced, but the CFP has closed, so details should be emerging in the very near future.
Date: February 28th, 2020.
Location: Berlin, Germany.
Tickets: Early Birds are available now.
The first tagline you see on the DevOps Barcelona website is that theirs is the conference DevOps developers deserve. From small open source projects to the Big Cloud players, this event for software engineers is an exciting forum for anyone in the space.
This event will provide value for anyone in DevOps hoping to network, level-up, or learn from the experts in their industry. Plus, there are few places more beautiful than Barcelona in May, as an extra bonus.
Dates: May 5th & 6th, 2020.
Location: Barcelona, Spain.
Tickets: Early Birds are available now.
ng-conf can proudly call itself the Angular event of the year, and it does! The approach they take is highly informative. The organising team's quest is to provide an arena for education and elevation around all things Angular.
This event is for software engineers at all levels as long as they want to learn something about Angular and related technologies. If you choose to snatch up a ticket, you can expect intensive sessions, short workshops and non-stop opportunities to network and learn from your peers.
Dates: April 1st – 3rd, 2020.
Location: Utah, USA.
Tickets: Available now!
Devex World initially describes its value in three words: converge, engage, and inspire. More than a conference, you'll see on the conference homepage that they consider this event for software engineers to be more than just a conference and, rather, a breath of fresh air.
Welcoming 1,000 passionate thinkers and doers, this event will take place in DC in June. This will be the third edition of the conference and will a full day of inspiring sessions with one main focus: turning ideas into action.
Date: June 9th, 2020.
Location: Washington D.C., USA.
We publish posts like this every two weeks. If you're eager to learn more about upcoming events from design to databases, feel free to subscribe below.