The 2020 Tech Festivals You Need to Know About
---
What's better than getting together with a group of your peers to talk shop and make new connections? Doing it at a full-blown festival. There are plenty of options when it comes to 2020 tech festivals for you to enjoy, but we wanted to whittle it down to some of the best. Today we're taking some time to share the details so you can save the dates and snatch up tickets:
Who would have thought that one of the biggest global summits on innovation was a barbecue?
"The best of the best of Europe's startups come to Copenhagen" for TechBBQ, according to Forbes. A quick look back at the 2019 edition of the tech festival confirms that. Over 7,000 participants enjoyed over 150 talks and discussions about key issues affecting startups and their supporters. The key themes at TechBBQ in 2019 were mental health, ecosystems, breakthroughs, global conservation, and emerging technologies.
Presenting on these themes was a collection of some of the most successful and insightful speakers you could imagine. From the CTO of IBM Denmark, to the Head of Product Inclusion at Google, to the Co-Founder of Rotten Tomatoes, and beyond, it's easy to see why one attendee said they, "connected with a mind-blowing number of quality participants."
It's quite early to be looking to the 2020 edition of TechBBQ, but it's safe to expect more of the same stellar content and community members as they've showcased before. They've announced September 17th & 18th as their 2020 dates, so mark your calendars, sit back and rest assured that you'll be in good hands.
Dates: September 17th & 18th, 2020.
Location: Copenhagen, Denmark.
Tickets: Not on sale (yet), but we'll be updating here when they go live.
World Summit AI has been praised by Forbes as "a global force for good" and by Accenture as "the leading event in the world for the whole AI ecosystem." With such sparkling recommendations, that alone should be enough to get potential attendees excited, but when we dive even a little deeper into what the folks behind it have in store for 2020, we begin to see why so many think this is a must-attend event year on year.
Boasting 6,000+ attendees, 250+ speakers and 10 tracks, Inspired Minds, the team behind the conference, truly cater for everyone in their industry. From startups and investors to enterprise and Big Tech leaders, the community that comes together at World Summit AI are truly the pioneers and key innovators in AI today.
From AI and ethics to hands-on workshops, to applied solutions for enterprise, as well as all-out entertainment and so many networking opportunities, World Summit AI provides everything you could possibly want from a conference.
This tech festival's mission in 2020 and beyond is to tackle the most burning AI issues and to set the global AI agenda. If you're looking for a game-changing opportunity to participate in that mission, don't miss your chance to secure a ticket as soon as possible.
Dates: 25th & 26th of March, 2020 for the Canadian edition, and 7th & 8th of October, 2020 for the Amsterdam edition.
Location: Montreal, Canada and Amsterdam, The Netherlands.
Tickets: Are available now for both World Summit AI Americas and World Summit AI in The Netherlands.
The organisers describe wirefly as four days of talks, music, events, food, camping, awesome people, and a party on the beach. The only thing that makes the prospect of any of those things more delightful is the intersection of all of them at once, so we simply had to add this to our round-up of tech festivals.
wirefly is the first tech and arts festival of its kind in Germany. Unlike your usual conference setup wherein you go between your hotel room and conference room between lukewarm coffee breaks and the occasional biscuit, the team behind wirefly have decided to try something completely different. They're inviting their attendees to camp. They've done away with the traditional and opted to take their attendees on a trip to the beach for a fun-filled four days of education and relaxation.
You can stay up-to-date with further information as it's released by following the festival on Twitter. And, if nothing else here convinced you, they have a pretty strong Insta game, too.
Dates: August 13th – 16th, 2020.
Location: Hamburg, Germany.
Tickets: An Early Bird ticket will set you back €700 + VAT.
Coincidentally, we're staying in Hamburg for the next option in this collection of 2020 tech festivals. NEXT Conference prides itself on being a two-day knowledge festival. The key themes of the conference are design, marketing, and product development with an emphasis on how these subjects affect and further human behaviour.
The tech festival boasts some 1,500+ attendees. That cohort is made up of thought leaders from different countries, industries, disciplines and departments. For a taste of what they enjoyed in the 2019 edition of the event, you need simply navigate to the video section on the NEXT website. NEXT has been on the scene since 2006, meaning the team behind it know a thing or two about offering their attendees a good time. For additional proof, they've put together this document examining the benefits of joining their community in 2020 and beyond.
Dates: September 17th & 18th, 2020.
Location: Hamburg, Germany.
Tickets: NEXT20 is invite-only, but you can apply here.
Lauded as the SXSW of Canada, Elevate is 20,000+ strong tech festival designed to address multiple facets of modern business and life from money to new media, and beyond.
Spread across five days, attendees will get a chance to engage with a variety of topics across multiple stages before engaging evening keynotes and groundbreaking social events. Elevate King West is one of the highlights of the festival. Across the concluding two evenings, a delightful array of pop-up events takes place from 4pm – 4am in 30 venues over three blocks in King West, one of Toronto's most vibrant neighbourhoods where guests can eat, drink, relax, and play.
Dates: September 18th – 24th, 2020.
Location: Toronto, Canada.
Tickets: Available now with a standard price of C$706.25.
Turing Fest prides itself on being Europe's top cross-functional tech conference. The tagline of this tech festival is, "Build, Grow, Lead" and sums up what attendees can expect exceptionally well. Those three verbs are also the subjects of the three tracks on offer at Turing Fest. In turn, those tracks are filled to bursting with brilliant speakers and hands-on workshops to provide an experience that guests can thoroughly enjoy and takeaways they can put into use the second they return to the office.
Featuring the likes of Meri Williams, Oli Gardner, and Kieran Flanagan, the line-up from 2019 alone is enough to make anyone want to secure a ticket early for their next incarnation. If that's not enough for you personally, I'd encourage you to take a look at some of the featured attendees the team behind the tech festival have put together. Should you choose to head to Turing Fest, expect to rub shoulders and share stories with representatives from Adobe, Spotify, Workday, and beyond.
Dates: August 4th & 5th, 2020.
Location: Edinburgh, UK.
Tickets: Have not yet been released, but we'll be sure to update this post just as soon as they are.
CogX is a the festival of AI and emerging technologies. With such a lofty (but earned!) title, there's always something to get excited about when looking into what the organisers behind it are cooking up for the coming year.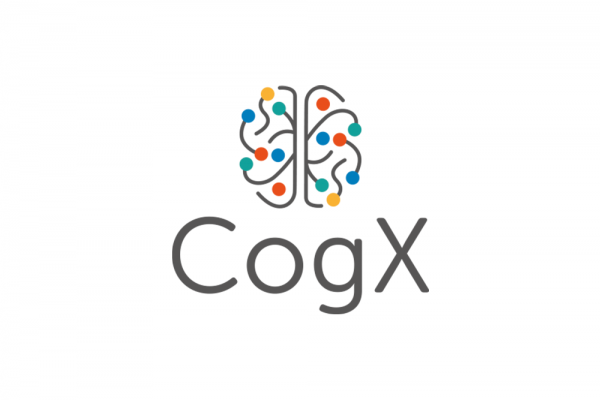 A quick glance over the speakers they brought together from last year serves as a good taster for what attendees in 2020 can expect. The Co-Founder of Headspace, the Head of AI Research at JP Morgan, and the Head of AI and Machine Learning at the World Economic Forum are but a few that stand out.
As well as being inspired and entertained in equal measure by those who are shaping the AI landscape as we know it, the central questions of the tech festival prompt intriguing conversations before they've even opened the doors. Last year saw stages dedicated to impact, ethics, education, and the future of work. In 2020, pundits can expect to be dazzled by similarly cutting-edge questions about the world we live in and the seemingly endless possibilities involving AI that make up part of that.
Dates: June 8th – 10th, 2020.
Location: London, UK.
Tickets: Super Early Birds are now available for only £495.
Closing out our round-up we have Katapult Future Fest. This tech festival explores how exponential technology and impact investing can create a thriving future society for all.
They provide a very useful way to determine if what they provide is for you by suggesting you consider whether you fall into certain categories. If you're:
interested in how technology is changing the world?
curious about your own place in a world where tech grows exponentially?
optimistic about the UN sustainability goals, and wish to contribute towards a better future?
eager to have conversations with experts within their fields?
intrigued by the idea of building a company that can do good in the world and make money at the same time?
Then they recommend you take a look at what they're offering in 2020.
Dates: May 18th – 20th, 2020.
Location: Oslo, Norway.
Tickets: Tickets start at NOK 6,000 for a startup pass.
For Further Reading:
These events run on Tito (that's us!). We're so privileged to be able to provide event software for such inspiring events and we celebrate them in weekly round-ups of some of our favourites just like this one. If you'd like to take a look at some we've previously published, look no further: