The Customer Who Crossed Over
---
The first thing I did when I joined Tito last week was have a look through Slack messenger for any mentions of my name.
I felt sure that Doc and Paul must have moaned about me at some point in the past during my three years as a very demanding customer. Turns out they hadn't (at least not in writing) – instead they hired me as their new Customer Experience Manager.
My job is to help customers get the most out of using Tito. I think of it as being a bridge between the product and the people who use it. I'm an evangelist for how Tito can improve your experience of organising an event, and I'm an advocate for you within the company – helping guide our technical team in building the things event organisers actually need.
This is the first time an official customer experience (CX) role has existed at Tito. Up to now, it's been everyone's job to provide support to customers. I think this is a really good thing because it means the whole team understands the people using our product, and the problems you face. So while I'll take on the majority of support work, everyone else will continue to be involved.
But having a dedicated person does mean we can step up our game. Over the last year, the team has been working hard on a new release, which hasn't left much time for all the other things we'd like to do. I'm excited to get stuck in updating our help documentation and recording video tutorials on how to use all of Tito's many new features.
While this is my first CX role, I have an advantage in having been a Tito customer for several years. I used to work at White October Events, a London-based team producing tech events. I helped run small workshops all the way up to sold out 1,200 attendee conferences. So I know all too well the challenges that keep event organisers up at night!
We were an early adopter of Tito – customer #31 out of more than 1,500. We were sold instantly, not just on the product itself but on the awesome service we got from the team. The tool we'd been using before did the job, but the support was lacking. They had millions of customers – it didn't seem like they had time to focus on helping us.
As a two-person team to begin with, we spent all our energy on programming, logistics and the promotion of our events. Selling tickets needed to be absolutely frictionless, and Tito was instrumental in our early success. They got us up and running quickly, were responsive to our many queries, and enabled beta features for us that made our lives easier.
Several years later, I'm pleased to see that Tito shows the same care towards its customers as it did in those early days. But as the company grows, and attracts users all over the world, it's really important for us to try and scale the personal touch that our longest standing customers rate us for. That'll be my main focus as CX manager.
This role brings together my passion for events, technology, and relationship building. I'm particularly excited because I already know a bunch of our customers from having crossed paths before in the events world, so I'm looking forward to having the excuse to regularly catch up with old friends.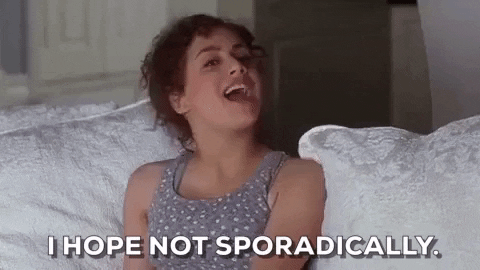 I'll be getting in touch with our customers over the coming months to learn more about them, and find out how I can help make their job easier. You can also feel free to say hi anytime at vicky@tito.io. I can't wait to support you in delivering amazing events!