This Workshop Will Change Your (Event) Life
---
Last month we hosted a workshop called "Become a Tito Power User". Vicky, our CX Lead, shared her expertise on all things Tito.
This was a test event to see if there is interest out there for something like this. The short story is that there is, but the format needs revision.
Live events for a product are tricky to pull off. You need a engaged community that is willing and able to travel. You also need to be consistently releasing new features.
From my experience working in tech, webinars are a great format to show customers what your product can do. They take the stress of travel out of the equation and, from the organiser's point of view, the overheads are considerably lower.
I'm all for live events. You can't beat the spontaneity of conversation and connection however, when it comes to learning about a product, I believe that most people like to do it in their own time, at their own pace.
Webinars allow them to pause and replay. They also allow the organiser to discover what parts of the product are more attractive to customers, and what parts of the product need to be explained more. All that said, if you are interested in future product webinars you can let us know at the end of this post.
Going back to the event at hand though, here is a summary of everything that Vicky covered at the Tito workshop:
Our embeddable widget,
Our GDPR compliance features and,
Some general hints and tips to help you get the most out of Tito.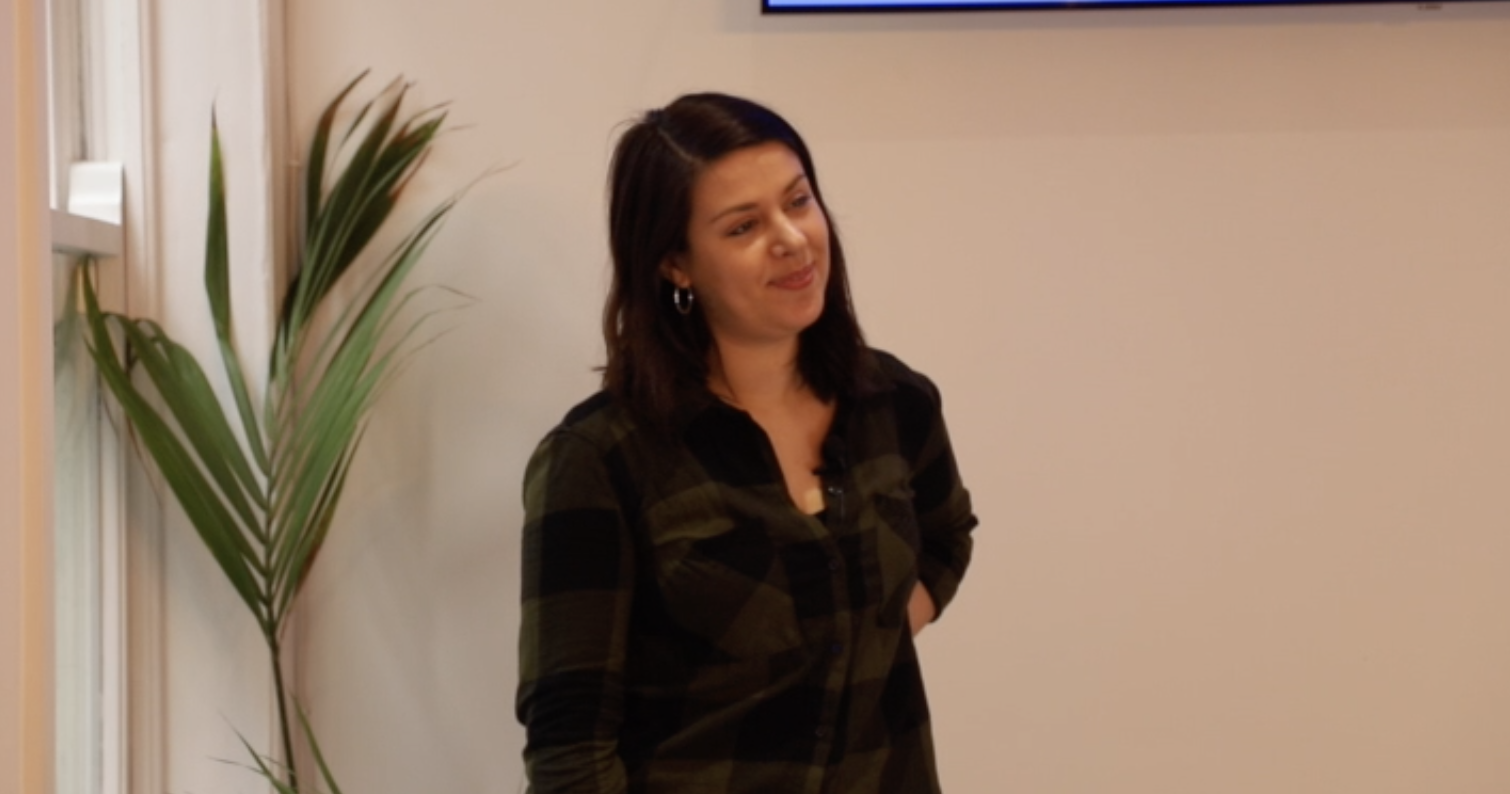 Image Description: A Photo of Vicky presenting on stage at Tito HQ.
We learned about the advantages of using a widget:
It keeps your customers on site,
It's a branded experience and,
It's easy to implement.
Vicky talked the attendees through some amazing things that our customers are doing with the widget too. Below is an example of how Hair Camp are using it. They are implementing the widget as a list and have moved the quantity box underneath: 
Image Description: The Hair Camp ticket page where they have used the Tito widget for three types of tickets. 
We've always been motivated to have excellent standards when it comes to our customer's data. Vicky showed the group the new privacy features that Tito has:
Account level data-protection settings,
Public small print pages,
A new registration flow and,
Image Description: A Tito Lookup sample displaying the orders, tickets, events and options attached to Vicky's email address/Tito account.
Finally, Vicky guided the folks through some things that you may not have known that you can do with Tito. This was a continuation of a very helpful blog series Vicky has spearheaded. Some of the things she highlighted were:
Adding images to the homepage,
Adding a table to the homepage,
Formatting ticket descriptions with HTML and,
Image Description: A screenshot of ngAtlanta + nodeAtlanta's Tito event page showing them putting some of these quick tricks into practice.
As this session suggests, there is a lot under the Tito bonnet (or hood). As I mentioned, Vicky has started regularly publishing a fortnightly blog series called Quick Tricks to highlight all the creative and useful things that you can do with Tito. Again, as I said, we'd like to build on these tutorials.
Our post-event survey gave us a firm thumbs up on the content and delivery of this event. We plan to do more, but this time in webinar format. If you want to be stay in the loop about our product-related webinars then you can do so right here: